Finishing the Hat: Seeking Inspiration in Sondheim
Nov. 30, 2021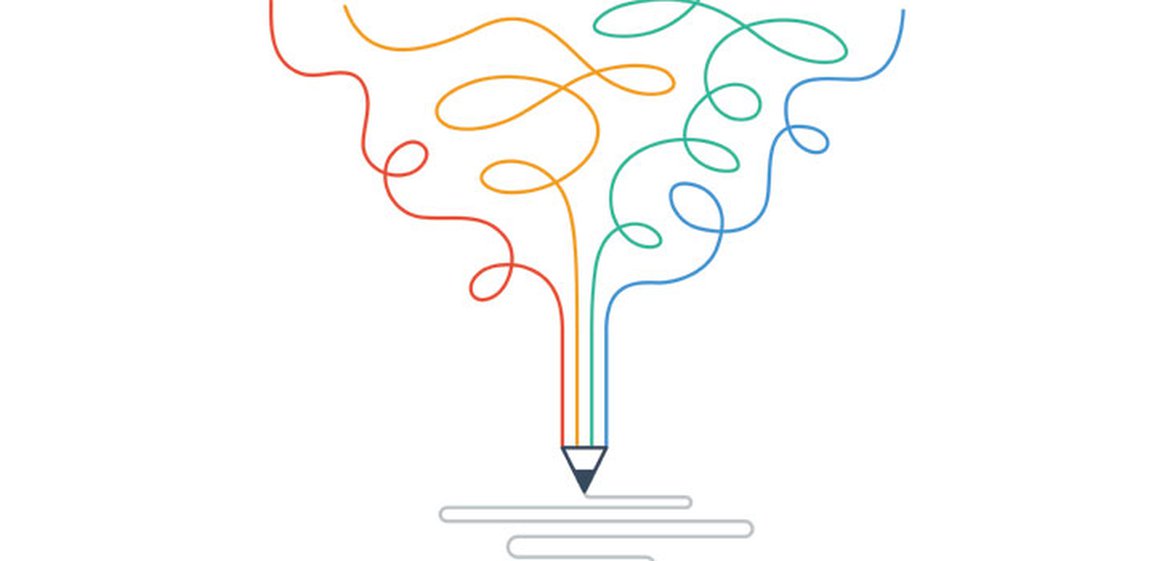 Less than a week ago, we lost one of Broadway's greatest composers and songwriters.

I'm speaking of the great Stephen Sondheim who died last Friday at the ripe, but still productive, age of 91. Sondheim is the man who gave us the feisty "I Want to Live in America" from West Side Story, the oh-so-sad "Send in the Clowns" from A Little Night Music, and the mocking "The Ladies Who Lunch" from Company. And many, many more.  

Sondheim wrote the words and music for a dozen Broadway musicals. Five of them won Tony Awards for best musical, and six won for best original score. Sunday in the Park with George, one of my favourites, took the 1985 Pulitzer Prize for drama. He also wrote music for films. His song "Sooner or Later (I Always Get My Man)" for Warren Beatty's Dick Tracy won an Academy Award in 1991. Top all that, Andrew Lloyd Webber!

Still, Sondheim wasn't for everybody. His music was complex, and he was often accused of writing non-hummable tunes.

But the world over, people who love language appreciated his unique way with words.

As Bruce Weber writes in the New York Times obituary:

"His lyrics, scrupulously literate and resonant with complex ideas or emotional ambivalence, were often impossibly clever but rarely only clever; his language was sometimes erudite but seldom purple. He was a world-class rhyming gymnast, not just at the ends of lines but within them – one of the baked dishes on the ghoulish menu in "Sweeney Todd" was "shepherd's pie peppered with actual shepherd" – and he upheld the highest standards for acceptable wordplay, or at least tried to."

In a March 2020 New York Times article, Jesse Green says:

"…Sondheim's lyrics represent such a quantum improvement over the vagueness and inanity of almost everything that came before. As befits a man who for a time wrote British-style cryptics, his words serve many purposes: delight, emphasis and subversion among them."

Here are a few examples:

First, you're another sloe-eyed vamp
Then someone's mother
Then you're camp
Then you career from career to career

"I'm Still Here", Follies

***
All right, now you know
Life is crummy
Well now you know
I mean, big surprise
People love you and tell you lies
Bricks can fall out of clear blue skies
…
It's called flowers wilt
It's called apples rot
It's called thieves get rich and saints get shot
It's called God don't answer prayers a lot

"Now You Know", Merrily We Roll Along

***
I chose and my world was shaken – so what?
The choice may have been mistaken – the choosing was not

"Move On", Sunday in the Park with George

Now, I know you don't read The Clarity Chronicles every month for tips on how to write great Broadway musical lyrics. (And god knows, I would have no business dispensing those anyway.)

But you don't have to be writing songs—what Sondheim called "such a short form … that the slightest flaw seems like a mountain"— to care about carefully choosing your words. To know that you need to logically link each sentence to the next. To consciously create a flow of paragraphs that gently picks your reader up and carries her happily all the way to the end.

Corporate writing has long had a bad rap—it is typically boring and dull as dishwater. But it doesn't have to be that way. In fact, you owe it to your readers not to bore them to death. Proposals, articles, white papers, blog posts, website copy—all of these can be made livelier and more interesting with a little imagination and creativity.

If you're not sure how to get started on channelling your inner Stephen Sondheim, I recommend reading one or more of the books below. In addition to listening to Sondheim over and over and over again, that is. All but one of these books is under 200 pages, and two are just over 100 pages. Easily read in one sitting.

How to Write a Sentence And How To Read One
by Stanley Fish, 160 pages

Fish loves sentences. "I am always on the lookout for sentences that take your breath away," he says, "for sentences that make you say 'Isn't that something? Or 'What a sentence!'" In this book, Fish offers up finely crafted sentences by famous writers—Shakespeare, Henry James, Martin Luther King Jr, even Agatha Christie—and breaks them down to show us how it's done.

Spunk and Bite: A writer's guide to bold, contemporary style
by Arthur Plotnik, 263 pages   

Not unlike Fish, Arthur Plotnik draws on selections from diverse contemporary writers, like Jonathan Franzen, Eduardo Galeano, Diane Ackerman and Toni Morrison, to distill the elements that make for "punch and vivacity." Spunk and Bite is full of great ideas, advice and resources. I especially enjoyed learning about "enallage"—the art of turning nouns, verbs and adjectives on their functional heads to produce novel usages.     

Tip Of The Tongue: Reflections on Language and Meaning
by Peter Brook, 104 pages

Peter Brook is one of the world's best-known theatre directors. Like Sondheim, he pushes at conventional boundaries—including age. He's 96 and apparently still working. In the early 1980s, on my first trip to New York City, I lucked into seeing his brilliant Tragedy of Carmen at the Met, an experience I'll never forget. Brook's focus here is on Shakespeare, the modern theatre experience, and the difference between the English and French languages.

Creativity: A short and cheerful guide
by John Cleese, 103 pages

In this delightful little book, John Cleese (of Monty Python fame) shows us that creativity is not something only some people are born with; it's a skill anyone can learn. Cleese shares his insights into the creative process and offers practical advice on how to get the creative juices flowing, how to spot an idea worth pursuing, and what to do if you think you've hit the wall.

Remember this: 
Corporate writing doesn't have to be boring! No matter what the topic, unleash your creativity—even just a little tiny bit—to engage, delight or amuse your readers. That way, they'll always come back for more.
Effective Communication
|
Words
|
Writing Tips & Tools
|
Book Recommendations