Meet Charlotte Davis, Verve Founder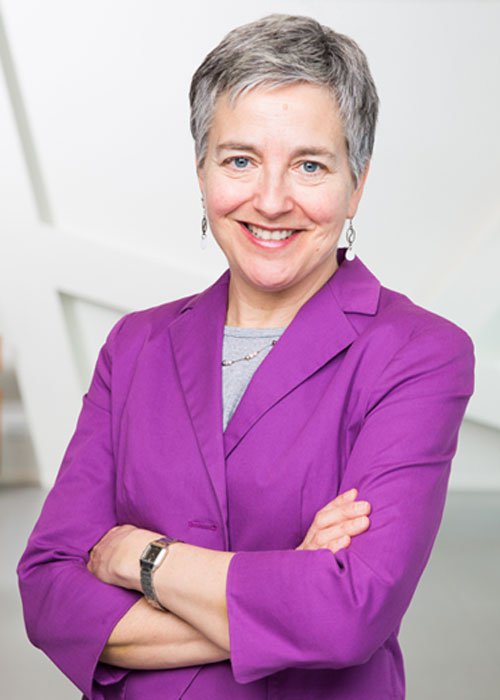 Charlotte is a dynamic and creative communications professional based in Toronto. She has over 20 years' experience in strategic communications leadership roles in both the private and not-for-profit sectors.
She was previously Director of Communications at engineering firm Parsons Brinckerhoff Halsall Inc. (now part of WSP), and before that, a Director of Business Development at Borden Ladner Gervais LLP, one of Canada's largest law firms.
Charlotte's work has appeared in a variety of local, national and international publications, including The Hill Times, the Canadian Bar Association's JUST magazine and Australian Runners World. Her marketing copy has been honoured by the MarCom Awards and the Content Marketing Awards.
She has appeared as a guest on the legal podcasts, What's Law Got to Do With It? and Legal Mastermind. 
Charlotte is a member of:


The Long and Winding Road to Verve Communications:
A Visual Bio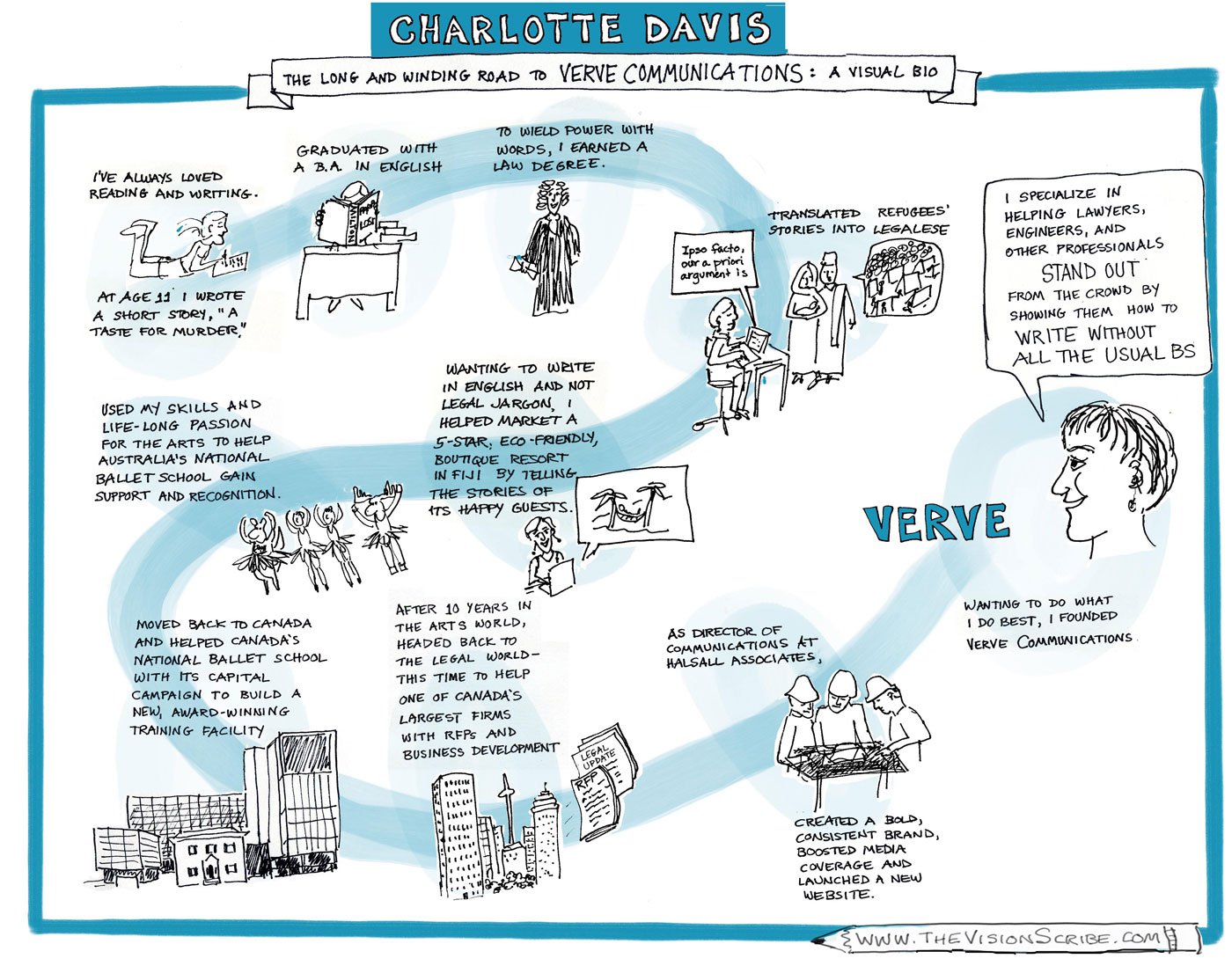 Click image to enlarge.
Download in PDF format
Contact Charlotte at charlotte@vervecomms.ca